GOOD NEWs
We are very pleased to announce that we will be opening our doors once again every, Sunday from 21st June 2020 between the hours of 10.00 - 11.30 am for Private Prayer only at this time.
We welcome everyone who wishes to come but would ask that if possible not all to come at 10.00 but stagger your timing.
We will be adhering to the Government and Church of England guidelines with regards to social distancing and regular cleaning of the Church.
Signs will be displayed throughout the church and guidelines will be available should anyone wish see them.
There will be no service sheets, prayer or hymn books available, you may wish to bringyour own but must be kept on your person at all times.
Churchwardens and PCC members will be on hand to answer any questions if required
Belief in God as Father, Son and Holy Spirit is at the heart of our faith. Christians believe that Jesus is God's Son. Jesus reveals to us that God is our Father, and that God is available to us through the Holy Spirit.
​
You won't ever be asked if you completely understand all this. But you are asked whether you believe and trust. This is called faith. It is a different sort of knowledge. It is the knowledge of being known and loved, and of loving in return.
​
The Christian faith is not a human invention. There are signs of God's existence and handiwork in creation for anyone to read (Acts 14.15–17). But we believe in the way we do because God has come to seek us out and has made himself known to us.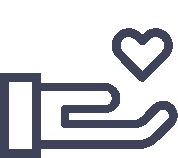 St Augustine's has been loved and supported by congregation members, local people and visitors for sixty years. Its ministry today is built on the foundations of those who have gone before us, and on the generosity of those who support the church today. We are very grateful to all who support St Augustine's through financial gifts, and also to those who support it with their time and talents.
We are a Christ centred community made up of every kind of person. We are excited about helping people discover the love and forgiveness of Jesus Christ; growing in relationship with God and serving him right where we are. We hope you will come and visit us and explore faith for yourself. If you like more information or chat about the Christian Faith then message me.
​
​