As Christians we believe the full purpose of our lives is to praise God. As we do so we begin to recognize more and more that everything comes from God and to feel even more thankful and full of praise.
Sunday 12th
January 2020
​
​
10am Eucharist
​
Rev'd Jonathan Rust
(Diocese Director of Mission Development)
6.30pm
Evening Prayer
10am Eucharist
​
Rev'd Rosamond McDowell
​
6.30pm
Evening Prayer
SUNDAY

26th
January 2020
​
​
10am Eucharist
Rev'd Dr Piotr Ashwin-Siejkowski
6.30pm
Evening Prayer
​
​
Contact us
​
BY E-mail:
​
E-mail: staugustine.whitton@hotmail.com
Phone enquiries: 0208 894 3764 –please leave a message and we will get back to you.
If you need to speak to somebody urgently please text 07802 181295
​
Belief in God as Father, Son and Holy Spirit is at the heart of our faith. Christians believe that Jesus is God's Son. Jesus reveals to us that God is our Father, and that God is available to us through the Holy Spirit.
​
You won't ever be asked if you completely understand all this. But you are asked whether you believe and trust. This is called faith. It is a different sort of knowledge. It is the knowledge of being known and loved, and of loving in return.
​
The Christian faith is not a human invention. There are signs of God's existence and handiwork in creation for anyone to read (Acts 14.15–17). But we believe in the way we do because God has come to seek us out and has made himself known to us.
We are a Christ centred community made up of every kind of person. We are excited about helping people discover the love and forgiveness of Jesus Christ; growing in relationship with God and serving him right where we are. We hope you will come and visit us and explore faith for yourself. If you like more information or chat about the Christian Faith then message me.
​
​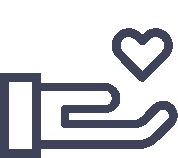 St Augustine's has been loved and supported by congregation members, local people and visitors for sixty years. Its ministry today is built on the foundations of those who have gone before us, and on the generosity of those who support the church today. We are very grateful to all who support St Augustine's through financial gifts, and also to those who support it with their time and talents.