CORONAVIRUS:
​
This weeks virtual e-
mail from
the Diocese includes a video message from Bishop Graham who is self-isolating and some tips on story telling for parents and children and finally some reflections on mental health.
​
new On-Line SErVice
​
A link has been added to the Information Page for the Sunday service for 29 March from St Mary with St Alban.
​
New addition to information page

: PODCASTS
​
These are suitable for those who prefer to listen and oftenstart with a prayer which is then followed by a talk; lasting around 10 minutes. They are being recorded by the team at St Mary with St Alban, including Fr Roasamind, Fr Mary and Rt Rev Marting - all of whom have presided at services during our Interregnum.
You click on the link, but will also need to have access to Spotify to listen to these short sermons.
​
​
If you need to Contact us
​
By E-mail:
​
Urgent messages to: 07802 181295
​
​
​
​
​
​
​
​
​
​
​
​
​
Belief in God as Father, Son and Holy Spirit is at the heart of our faith. Christians believe that Jesus is God's Son. Jesus reveals to us that God is our Father, and that God is available to us through the Holy Spirit.
​
You won't ever be asked if you completely understand all this. But you are asked whether you believe and trust. This is called faith. It is a different sort of knowledge. It is the knowledge of being known and loved, and of loving in return.
​
The Christian faith is not a human invention. There are signs of God's existence and handiwork in creation for anyone to read (Acts 14.15–17). But we believe in the way we do because God has come to seek us out and has made himself known to us.
We are a Christ centred community made up of every kind of person. We are excited about helping people discover the love and forgiveness of Jesus Christ; growing in relationship with God and serving him right where we are. We hope you will come and visit us and explore faith for yourself. If you like more information or chat about the Christian Faith then message me.
​
​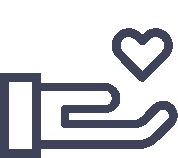 St Augustine's has been loved and supported by congregation members, local people and visitors for sixty years. Its ministry today is built on the foundations of those who have gone before us, and on the generosity of those who support the church today. We are very grateful to all who support St Augustine's through financial gifts, and also to those who support it with their time and talents.