Link to service 17 January 2021:
​
The PCC met (virtually) with Fr John last night to discuss the latest developements in relation to the COVID pandemic. Having placed the Duty of Care for everyone who attends church as the priority is was clear that in the current environment we cannot guarantee everybody's safety.
The attached PDF document is a copy of newsletter which gives full details of the decision to close church in January, and to move temporarily to online services.
​
​
​
​
6th January, 7pm The Collation of Rev Canon John Kafwanka Kaoma
​
A recording of the service can be accessed by clicking on the link below; you will be asked for a passcode which is R%zwwM5?
​
https://zoom.us/rec/share/Vxr3xO9W_y8acO9mb_zHB0_428pmyObrLldcAIH1pWMnvZyKE1rX86bLtT_nlRMu.J2B4mjG0in73vULQ?startTime=1609959270000
​
​
​
​
The church is in Tier 4 and relevant restrictions will be applied. Latest Government advice for those who are clinically extremely vulnerable is to stay at home whenever possible.
​
We will be adhering to the Government and Church of England guidelines to keep everyone as safe as possible. Risk assessment can be found on our Information Page.
Churchwardens and PCC members will be on hand to answer any questions you may have.
​
​
​
​
​
​
​
Belief in God as Father, Son and Holy Spirit is at the heart of our faith. Christians believe that Jesus is God's Son. Jesus reveals to us that God is our Father, and that God is available to us through the Holy Spirit.
​
You won't ever be asked if you completely understand all this. But you are asked whether you believe and trust. This is called faith. It is a different sort of knowledge. It is the knowledge of being known and loved, and of loving in return.
​
The Christian faith is not a human invention. There are signs of God's existence and handiwork in creation for anyone to read (Acts 14.15–17). But we believe in the way we do because God has come to seek us out and has made himself known to us.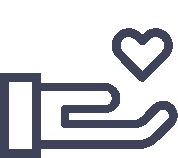 St Augustine's has been loved and supported by congregation members, local people and visitors for sixty years. Its ministry today is built on the foundations of those who have gone before us, and on the generosity of those who support the church today. We are very grateful to all who support St Augustine's through financial gifts, and also to those who support it with their time and talents.
We are a Christ centred community made up of every kind of person. We are excited about helping people discover the love and forgiveness of Jesus Christ; growing in relationship with God and serving him right where we are. We hope you will come and visit us and explore faith for yourself. If you like more information or chat about the Christian Faith then message me.
​
​