Services suspended
​
​
Following the latest Government announcement a 4 week lockdown commenced on 5th November. As expected, normal church services have been suspended for a period of 4 weeks with immediate effect, except for funerals when the maximum number who can attend will be 30. Weddings can only take place in very limited circumstances.
On Sunday 8th, 15th, 22nd and 29th November we will be opening the church, from 10.30 am to 11 am, for individuals who wish to come along to say any Personal Prayers. Each week we will offer some prayers to support this, which will be shown on screen. As a minimum these will enable us to support prayers requested for those who are sick, to remember those who have recently passed and those whom we wish to remember.
If you are unable to come to church you may wish to view an on-line service. At present we cannot do this, but two sites that we have used in the past are:
​
St Phillips and St James: screening their 9.30am Sunday service, and also hope to screen an Act of Remembrance at 10.45am on the 8th.
St Mary with St Alban, Teddington: screen their 10am service and have recorded a Service for Remembrance Sunday which will be available for viewing from 6am on the 8th.
These services can be accessed via the website of each of the churches.
When will church re-open? Latest news suggests that at the end of lockdown we will be able to open for services.
Our next service is likely to be on Sunday 6th December at 10am. This will be Advent 2 and we hope that you will be able to join us then as we prepare for Christmas. Thereafter, our programme of services will be as published. In addition to Sunday Eucharist on 6th, 13th and 20th of December we will hold:
20th December 6.30pm Nine Lessons and Carols
24th December 11.30pm Midnight Mass
25th December 10am Christmas Morning Eucharist
27th December There will be no service on Sunday 27th December
4th January 10am Eucharis
11th January 10am Eucharist, led by Fr John – more details will follow.
Please help us by spreading this news on to friends and relatives.
​
We will be adhering to the Government and Church of England guidelines to keep everyone as safe as possible. Risk assessment can be found on our Information Page.
Churchwardens and PCC members will be on hand to answer any questions you may have.
​
​
​
​
​
​
​
Belief in God as Father, Son and Holy Spirit is at the heart of our faith. Christians believe that Jesus is God's Son. Jesus reveals to us that God is our Father, and that God is available to us through the Holy Spirit.
​
You won't ever be asked if you completely understand all this. But you are asked whether you believe and trust. This is called faith. It is a different sort of knowledge. It is the knowledge of being known and loved, and of loving in return.
​
The Christian faith is not a human invention. There are signs of God's existence and handiwork in creation for anyone to read (Acts 14.15–17). But we believe in the way we do because God has come to seek us out and has made himself known to us.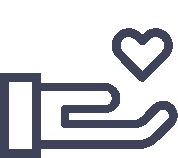 St Augustine's has been loved and supported by congregation members, local people and visitors for sixty years. Its ministry today is built on the foundations of those who have gone before us, and on the generosity of those who support the church today. We are very grateful to all who support St Augustine's through financial gifts, and also to those who support it with their time and talents.
We are a Christ centred community made up of every kind of person. We are excited about helping people discover the love and forgiveness of Jesus Christ; growing in relationship with God and serving him right where we are. We hope you will come and visit us and explore faith for yourself. If you like more information or chat about the Christian Faith then message me.
​
​