​
PENTECOST GREETINGS
This weekend we reach the climax of the post-resurrection season - celebrating the feast of PENTECOST.
​
In the second chapter of ACTS we read that on the Jewish festival of Pentecost (50 days after Passover) Jerusalem was full of people from all over what we would now call the 'near east, coming to celebrate this important day en masse.
​
However, Jesus' disciples were 'locked down' together in an upper room, all apprehensive about facing what could have been challenging, even hostile, crowds of faithful Jews, whilst awaiting the fulfilment of Jesus' promise of support from his Father. This promise had been made repeatedly before and after his death and resurrection and again as he finally left them.
​
Suddenly, the promise was fulfilled as they experienced the arrival of the Holy Spirit, coming like a strong wind accompanied by what appeared to be flames resting on their heads. The result was

phenomenal

, as those fearful Disciples (followers) were transformed into courageous Apostles (witnesses and teachers) - going outside their hideaway to witness to the message of Good News taught them by Jesus himself.
​
The other amazing happening was that

all

the people present, wherever they came from and whatever their native language, heard and understood the message the Apostles declared and many of them joyfully joined the Apostles.
​
In our lives today, still in a partial lockdown born of the fear of the unknown, we can pray this Pentecost we too will be strengthened and empowered by that same Holy Spirit and that we too will be inspired to share afresh the same Good News - the Gospel of our saviour Jesus Christ and the unfailing love of the Father, even in troubling times.
​
It is by the power of the Holy Spirit that we and all people come to faith;
It is by the power of the Holy Spirit that all people can come to experience Christ;
It is by the power of the Holy Spirit that lives are re-shaped for God's service.
​
This Pentecost we hope that we, a bruised and saddened but nonetheless faithful community, will soon be able to return to worship together when our 'lockdown' is lifted and so, let us also pray that we may respond afresh

today

to the power of the Holy Spirit in our lives and realise God's purpose for his church; that we may live and work, not only as Disciples but also as Apostles, to his praise and glory.
​
AMEN
​
If you need to Contact us
​
By E-mail:
​
Urgent messages to: 07802 181295
​
​
Belief in God as Father, Son and Holy Spirit is at the heart of our faith. Christians believe that Jesus is God's Son. Jesus reveals to us that God is our Father, and that God is available to us through the Holy Spirit.
​
You won't ever be asked if you completely understand all this. But you are asked whether you believe and trust. This is called faith. It is a different sort of knowledge. It is the knowledge of being known and loved, and of loving in return.
​
The Christian faith is not a human invention. There are signs of God's existence and handiwork in creation for anyone to read (Acts 14.15–17). But we believe in the way we do because God has come to seek us out and has made himself known to us.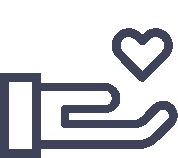 St Augustine's has been loved and supported by congregation members, local people and visitors for sixty years. Its ministry today is built on the foundations of those who have gone before us, and on the generosity of those who support the church today. We are very grateful to all who support St Augustine's through financial gifts, and also to those who support it with their time and talents.
We are a Christ centred community made up of every kind of person. We are excited about helping people discover the love and forgiveness of Jesus Christ; growing in relationship with God and serving him right where we are. We hope you will come and visit us and explore faith for yourself. If you like more information or chat about the Christian Faith then message me.
​
​